The Hantler op de Fotofair
Op 2 en 3 juli 2022 vond de negende editie van de Fotofair plaats. Dit werd gehouden op het voormalig E3 strand, Landgoed Duynenwater, te Eersel. Een ruime locatie met helderblauw water, een strand om lekker uit te rusten tussen het fotograferen door en omringd met groen stonden er vele leuke tenten opgebouwd.
Deze beurs onderscheidt zich door het praktische aspect, het is er namelijk mogelijk om talloze workshops en masterclasses, demonstraties, lezingen en andere fotografische activiteiten te volgen. Je komt er in contact met een hoop gelijk gestemden en kunt je ogen tegoed doen aan alle getoonde nieuwe snufjes binnen de fotografie.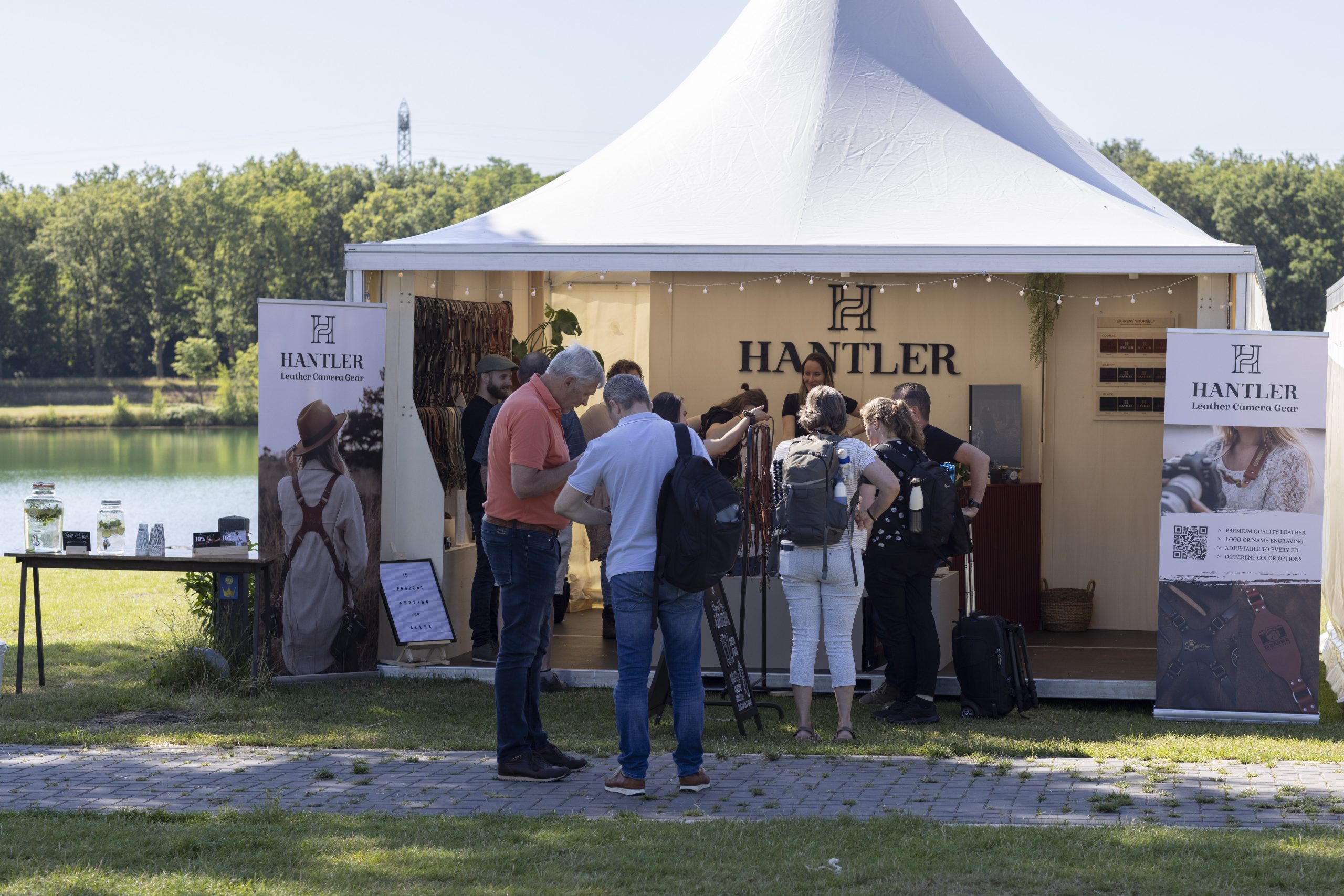 Wij van The Hantler hebben onwijs genoten van alle bezoekers die wij in onze stand hebben mogen ontvangen! Jullie enthousiaste reacties gaven ons onwijs veel energie en we hebben super veel leuke nieuwe mensen mogen ontmoeten. Een waar succes voor ons. Wij zijn er als alles mee zit volgend jaar zeker weer bij! Hieronder vind je een kleine sfeer impressie van ons weekend en de stand.
Foto's: Marc Faro & Miranda Geerts